Monto Connect
Effortless data access with Connect
Get access to real-time accounting and financial data, on demand.
Real-time insights
at your fingertips
The Connect API is your single connection to major accounting software providers in Sweden.
Connect provides up-to-date accounting, invoice and financial information on your SME business customers – helping your credit agents make the right decisions.
We deliver the financial data you need
Enriched, real-time data
We fetch both current and historic datapoints, neatly categorised to enhance your decision making.
Data sharing made easy
Your borrowers can effortlessly authenticate themselves and share data with your service.
Financial accounts on demand
View synthetic customer income statements and balance sheets, here and now.
Easily integrate with our API today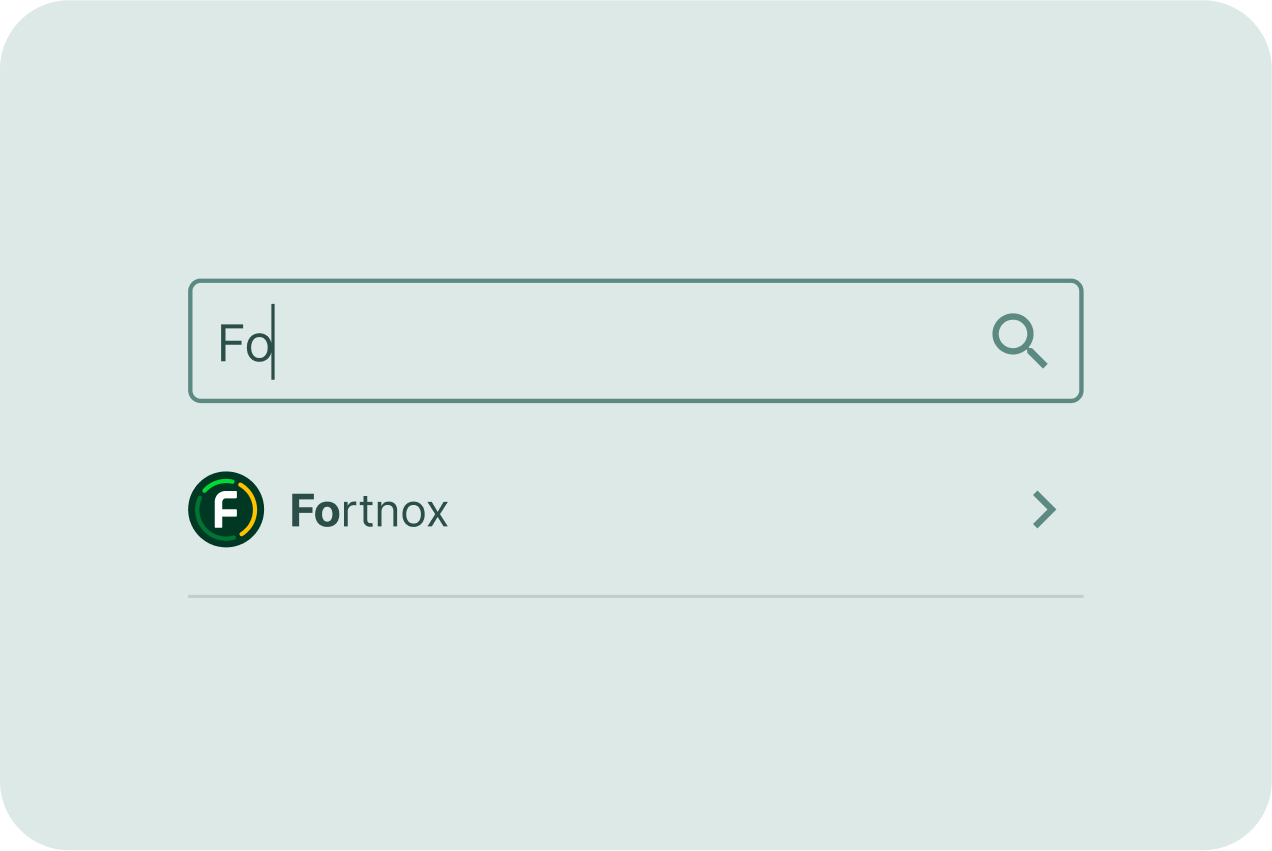 Seamless customer onboarding
Our tailored interface lets your customers easily connect to their preferred accounting software, like Fortnox and Visma. You can also design your own onboarding flow using our API.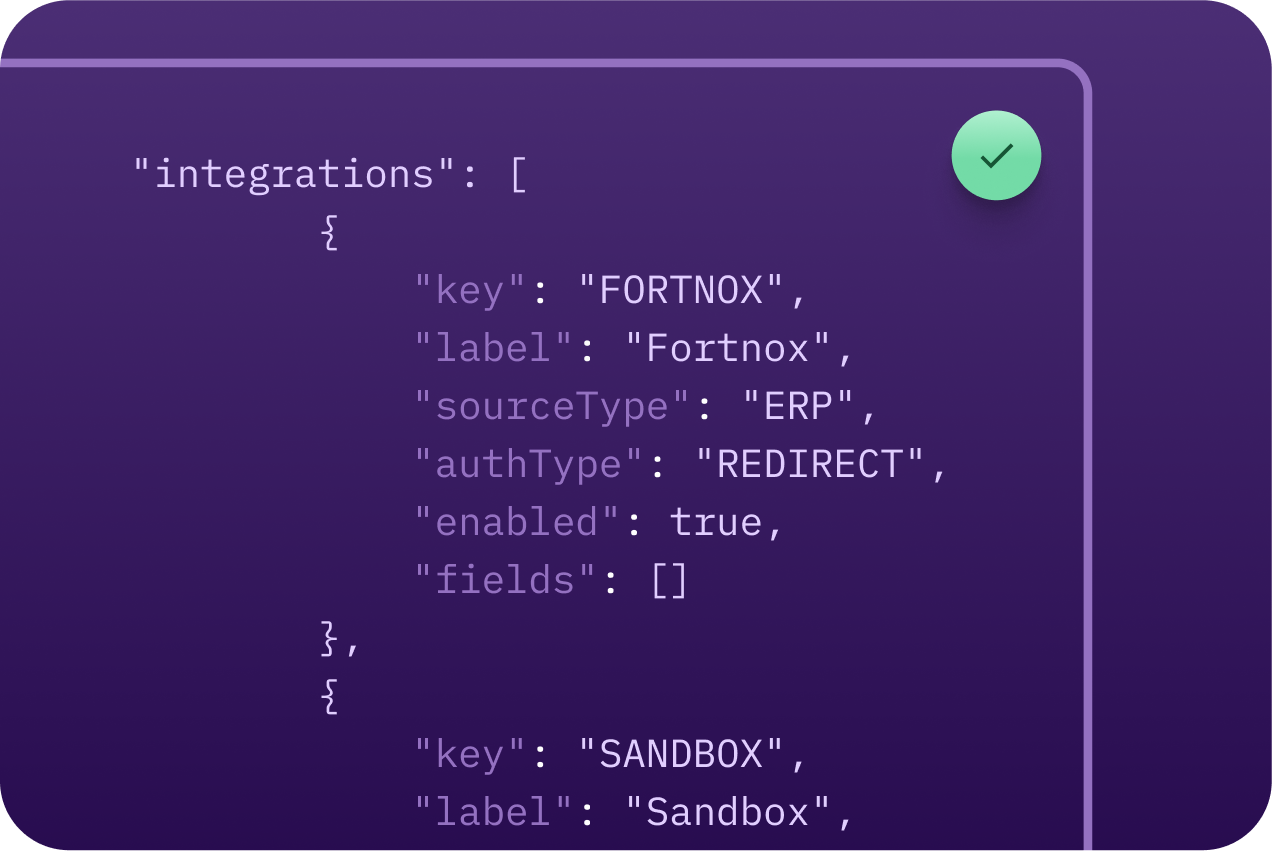 Easy sandbox testing
Test our API in sandbox mode for free. Get familiar with our data endpoints before pushing to production.
Sandbox integration with dummy data
Start testing within minutes
Explore how accounting data can boost your risk models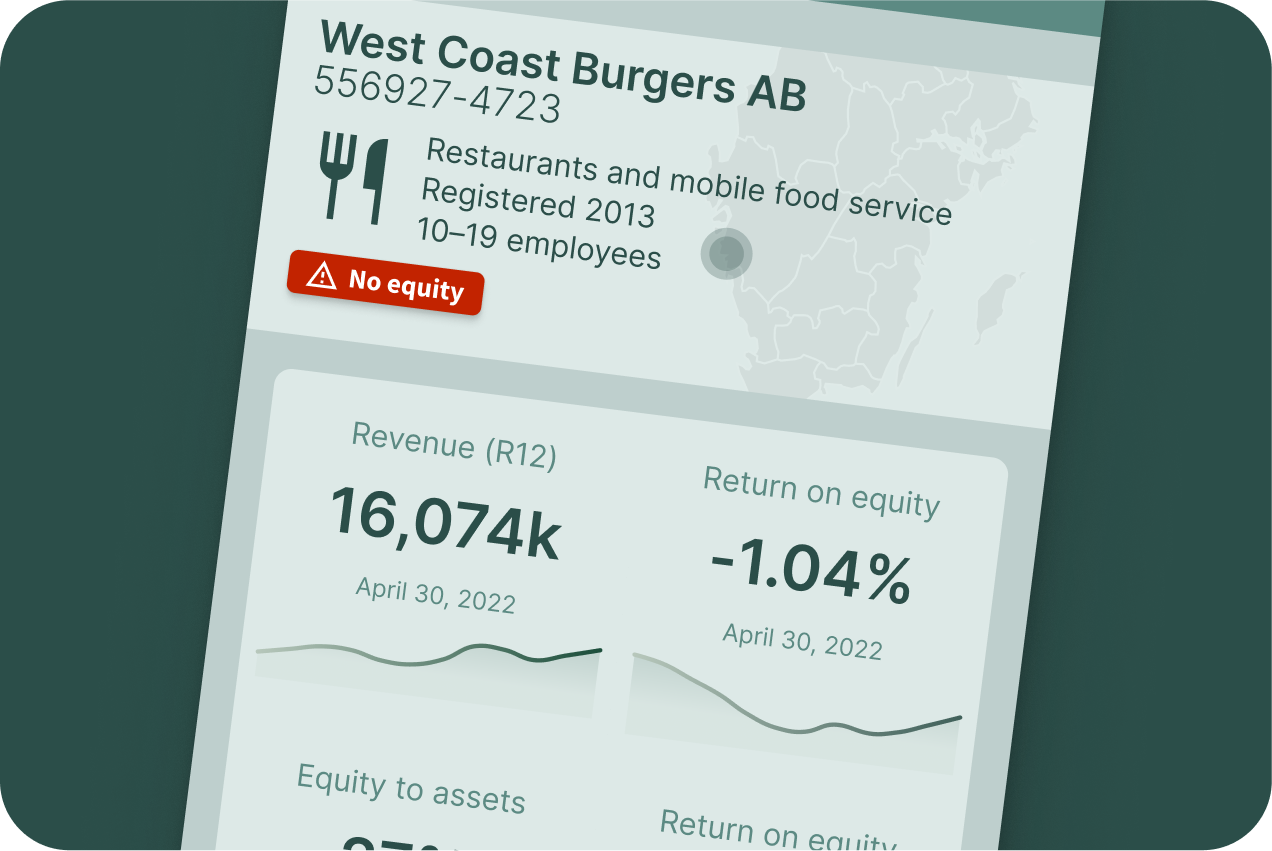 Intuitive interface
Monto's web-based dashboard provides relevant data insights in one place. The easy overview helps credit professionals work smarter and gain confidence in each credit decision.
Data categories
01

Financials

Rolling income statement and up-to-date balance sheet.
Balance sheet summary
Income statement summary
Full income statement
Full balance sheet
Key ratios
02

Invoices
03

Accounting
04

Metrics