Data Sources
Real-time data equals better lending
Access the world of real-time financial data, directly through Monto's credit intelligence platform.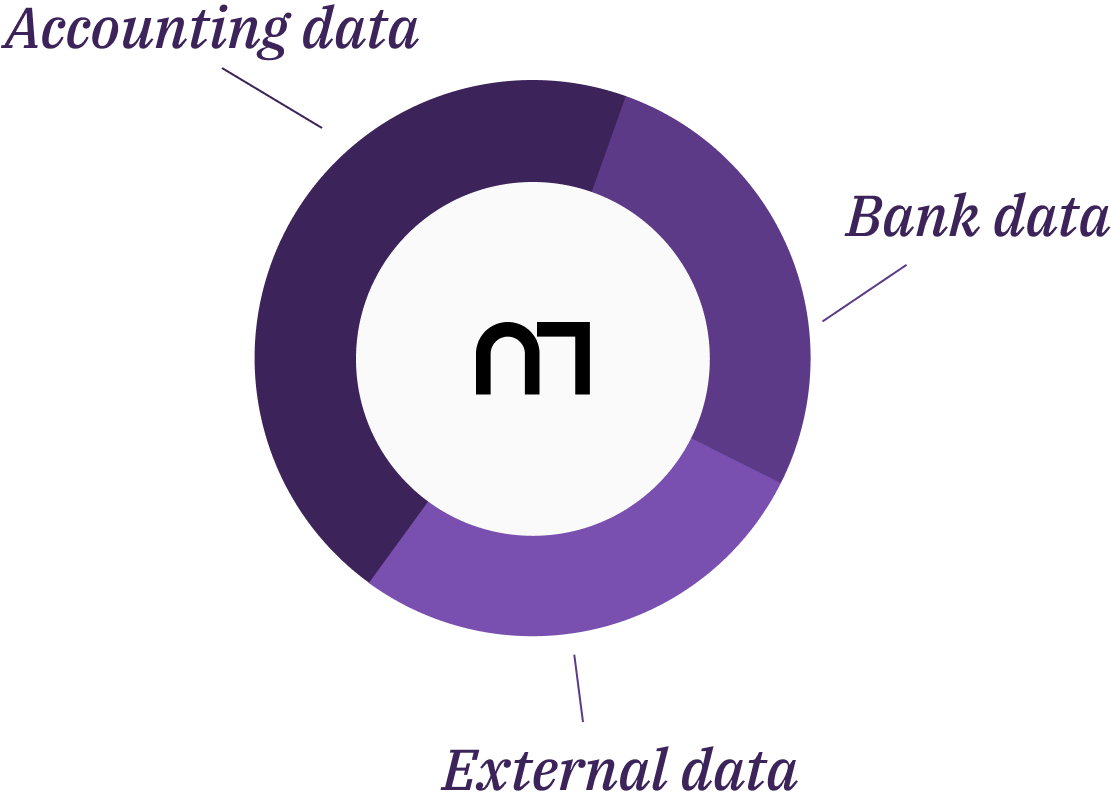 01

Make better and faster decisions
02

Approve more business & control risk
03

Set correct, individualised prices
04

Discover unexplored growth
Thousands of data points, one platform
Standardised
Access enriched, consistent data with daily syncing – neatly structured and cleaned from duplicates.
ML-driven insights
We use machine learning to transform financial and non-financial data into easy-to-digest metrics and KPIs.
Enhanced risk management
Aggregated data from multiple sources means smarter credit decisions, risk assessment and monitoring.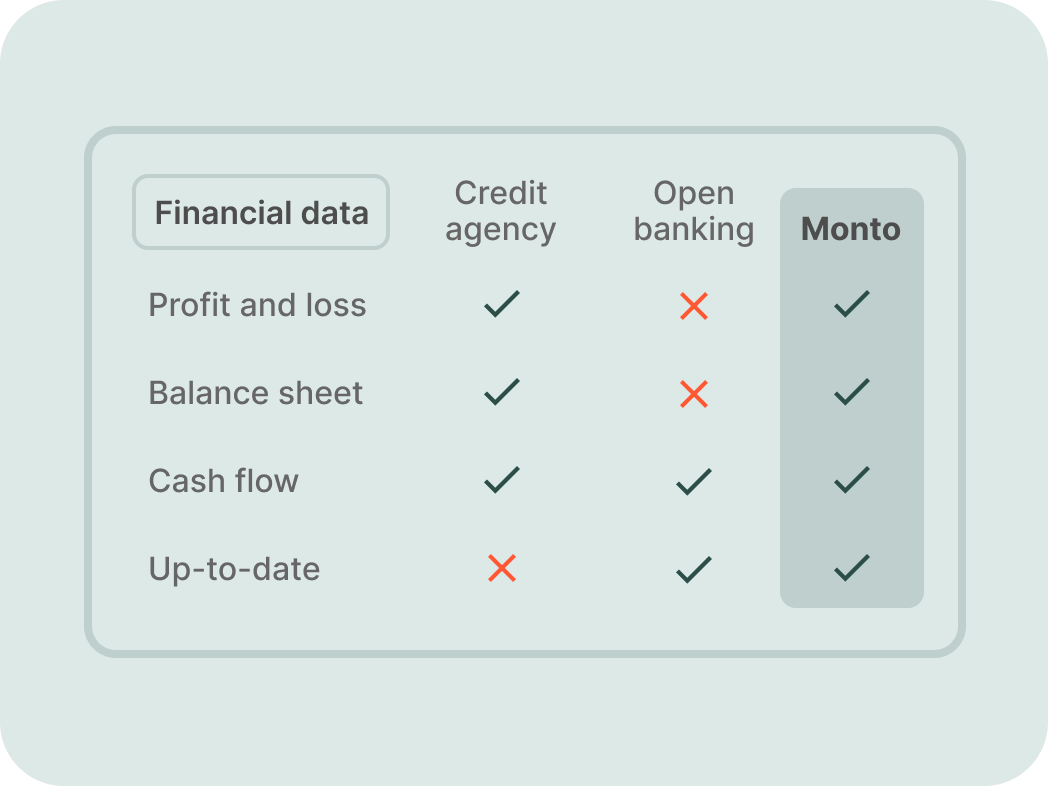 The full picture,
here and now
When it comes to underwriting and portfolio monitoring, most lenders rely on up to 24-month old, static company data for risk evaluations and credit decisions.
Monto makes your credit team hyper-informed by delivering up-to-date borrower data from dozens of sources. With your customers' full consent, of course.
Today we cover the Swedish market – and we plan to expand our coverage in the near future.
Accounting software data
We provide connectivity to popular accounting systems for YTD revenue, accounts receivable and balance sheet, as well as other relevant credit information.
Open banking data
Open banking data is used to verify invoice transactions and to present ongoing cash-flow calculations. Form a holistic picture of customers' day-to-day behaviour by combining accounting data with bank transaction data.
External data
Third-party credit databases provide crucial insight into a company's performance. Monto keeps you on top of wide-ranging external data such as public claims history, board member history and previous annual reports.